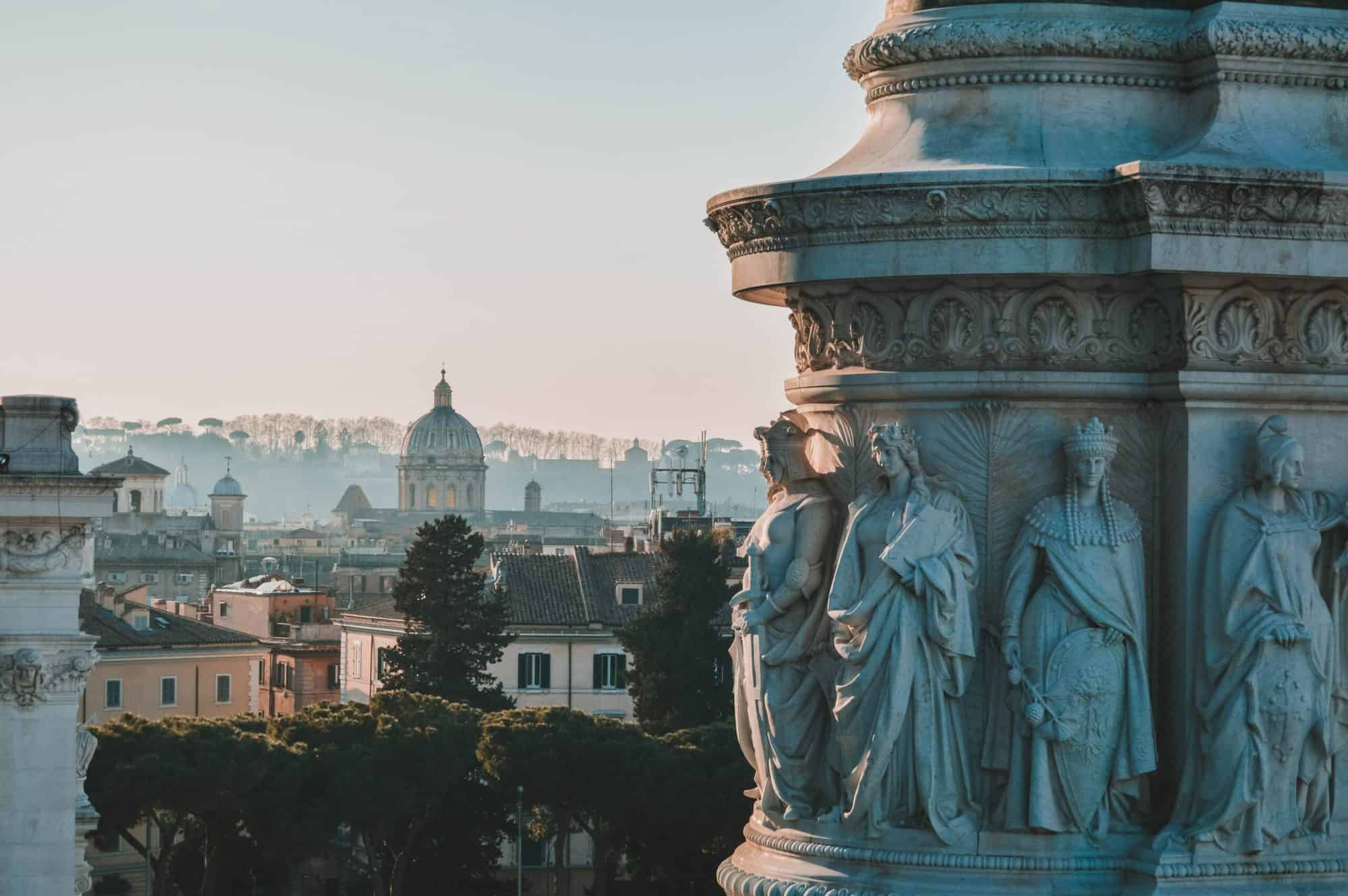 30 Nov

City Top 3 – Amazing Destination Wedding in Italy for 2023
Our cities have a distinctive charm of their own, each being a unique place to host a destination wedding in Italy. With their historic Roman roots, Italian cities seem to grow in strength and beauty over time, just like your love. With preserved charm found around every corner, you and your loved ones will love getting lost in our dynamic cities. Here, our luxury destination wedding planners have selected the Top city destinations for you to plan your destination wedding in Italy.
THE #1 BEST CITY DESTINATION WEDDING IN ITALY – ROME
What better place to share your vows than in the Eternal City of Rome? Rome is a city flourishing with art, culture, and charm at every cobblestone street corner. Imagine sneaking a kiss from your loved one in front of the Trevi fountain, or while surrounded by the iconic Roman Coliseum.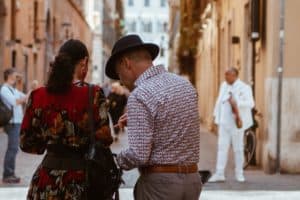 Many couples choose Rome for their destination wedding in Italy because of the many picture-perfect backdrops the city offers for both ceremonies and photos. With a wedding in Rome, you can be sure your guests will have the time of their lives in the city that offers something for everyone.
Venue Spotlight: Ara Coeli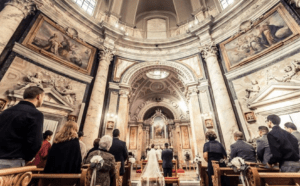 The biggest struggle couples have when planning a wedding in Rome is the overwhelming amount of options available to them. This is where our expertise at The Italian Planners comes into play. From two-thousand-year-old grand cathedrals to modern outdoor courtyards, the options are limitless. In order to truly embody the idea of a Roman Catholic wedding, we recommend the Ara Coeli Cathedral. Here, a gorgeous 14th-century staircase will lead you to the church's dramatic interior. Here, you and your loved ones will be surrounded by the Ara Coeli's walls that truly represent the vintage yet elegant charm of an iconic wedding in Rome
THE #2 BEST CITY DESTINATION WEDDING IN ITALY: FLORENCE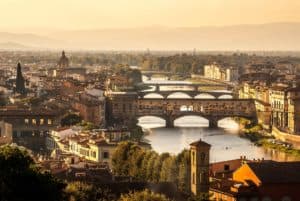 Florence has given some of the world's most important contributions to the arts. This romantic city has gifted the world with the piano, the opera, Leonardo da Vinci, and (potentially) your wedding. If you are a lover of the arts, jaw-dropping backdrops, and inspiring architecture, then a destination wedding in Florence may be the perfect fit for you and your partner.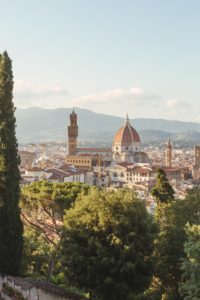 Part of what makes a wedding in Florence such an ideal location is the diverse venue options. From ancient cathedrals to authentic countryside there is no shortage of venues for you to pick from.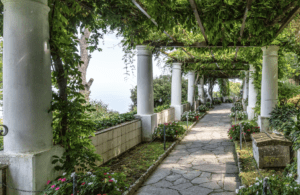 In Florence, we recommend that you host your wedding at the gorgeous Villa San Michele. This venue is nestled upon a mountainside, giving you uninterrupted and gorgeous views of Florence and her gorgeous Vineyard filled countryside. This will offer you the perfect backdrop for your perfect Florence wedding.
THE #3 BEST CITY DESTINATION WEDDING IN ITALY: VERONA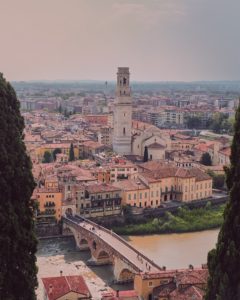 Finally, when it comes to the best cities in Italy to plan an Italian Wedding, no list would be complete without The Italian Planner's home city of Verona. Although a lesser-known city when compared to its neighboring city of Milan, Verona surely doesn't disappoint. The two-thousand-year-old city was granted the honor of being a UNESCO world heritage site in 2000 due to its outstanding universal value in preserving Italian art and architecture.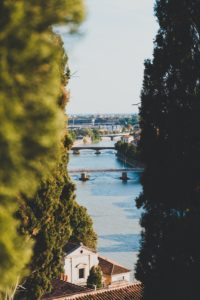 To top it off, the city inspired Shakespeare's "Romeo and Juliet", and we know the city will host the perfect inspiration for your wedding. If a calmer, quieter, elegant, and extremely romantic city is more your vibe, our home of Verona is the perfect choice for you.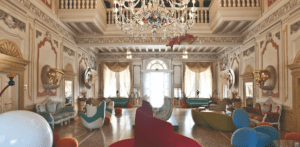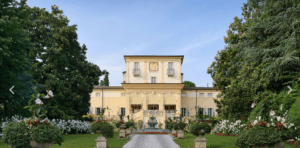 For a truly unique and enchanting experience, The Italian Planner recommends the one and only Byblos Art Hotel. The hotel is an exciting fusion of modern contemporary art and classic Italian elegance you and your guests will surely never forget. You, your love, and your guests will have the opportunity to stay in the Hotels 59 unique art rooms, enjoy strolls through the luxurious gardens, and all while being 30 minutes from both Lake Garda and the city of Verona.
Ready to get planning?
Inquire by clicking here and receive your free consultation from one of our luxury destination wedding planners in Italy.
Do you need more inspiration?
Be sure to check out The Italian Planner's top Countryside, Lake, and Seaside destinations as well!