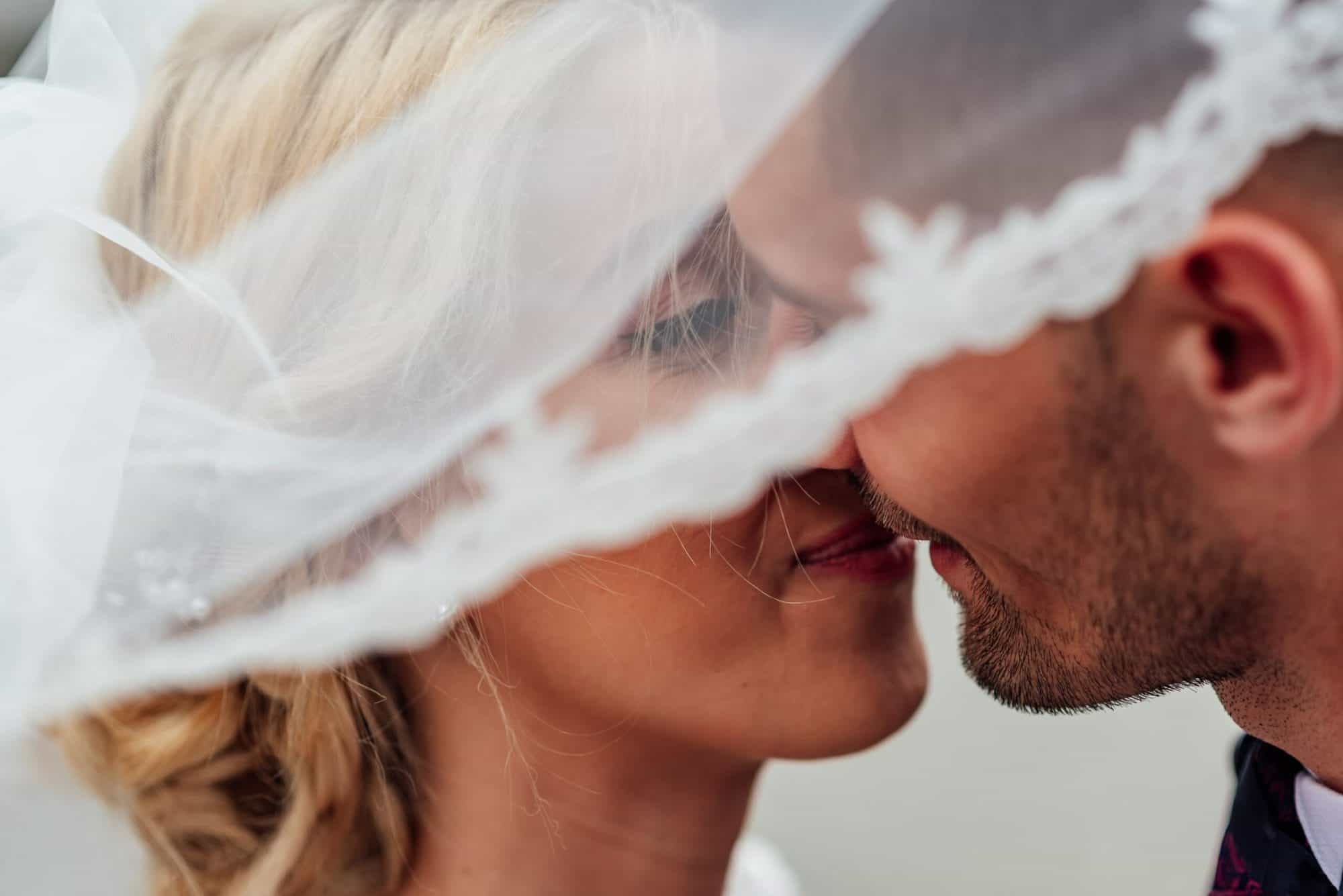 05 May

Wedding Tradition in Italy – A guide for your Italian Wedding
Wedding tradition in Italy?
Here's a guide for your classic Italian Wedding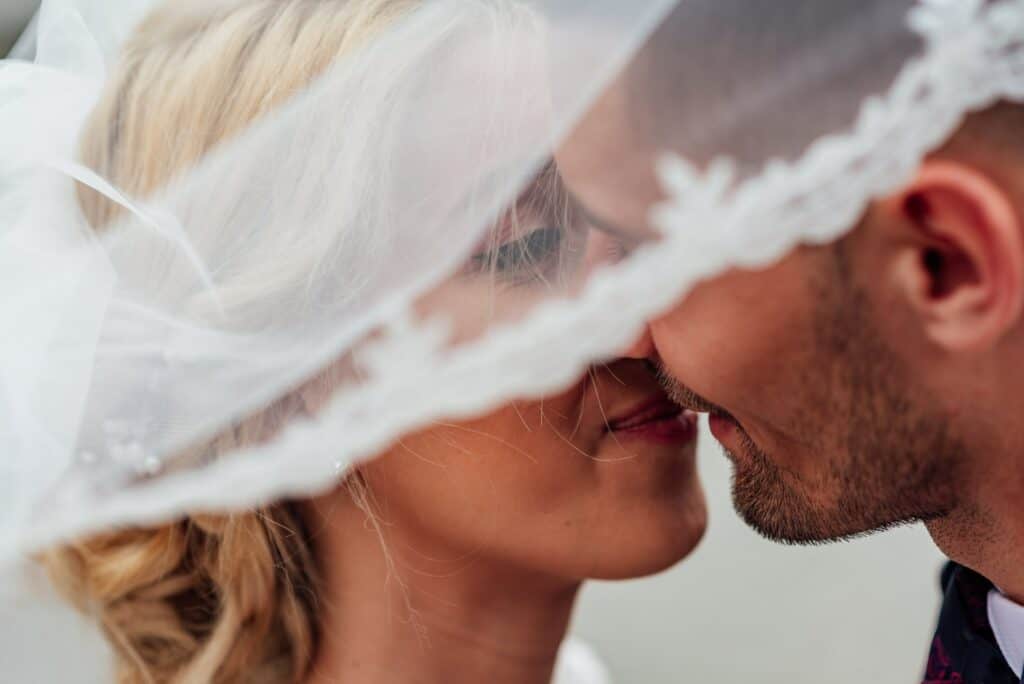 A Guide to Wedding Tradition in Italy
The wedding day is the most important day for every bride to be and in Italy it becomes truly unforgettable also thanks to Italian wedding traditions. Either it is an elopement, an intimate destination wedding or a big celebration,
choose between many Italy wedding venues!
If you want to celebrate your wedding in Italy you can choose among many Italy wedding venues, here you can breathe love in every corner, the picturesque views enchant the hearts of lovers and give unforgettable moments to you and your guests for the rest of their lives.
Traditional Italian wedding dresses
What bride hasn't always dreamed of her wedding dress since she was a little girl?
The wedding dress can be considered a true symbol of marriage, a somewhat magical dress that encompasses romance and all the fairy tales with a happy ending. In Italy there are many important traditions regarding the wedding dress.
In most cases, women dream and want a white dress.
It is very important to note the symbolism of the immaculate WHITE color that has become popular since Victorian times,
when Queen Victoria's married Prince Albert in 1840 with a white gown!
This color is in fact a symbol of purity, virginity and happy marriage not only for tradition but also for the Christian religion. According to the old customs of Italian marriage, the other colors hide different meanings.
Ivory instead is a bad prelude to an unhappy and turbulent marriage, green is the color of shy brides, red brings bad luck,
yellow means a lack of trust for the husband. If the bride wears a blue dress she is a sincere woman, while the woman who has a pink wedding dress will become poor. Black color means safe divorce.
An interesting fact, according to Italian wedding traditions, is that the bride must never look in the mirror if she is wearing
both gloves, both earrings or shoes.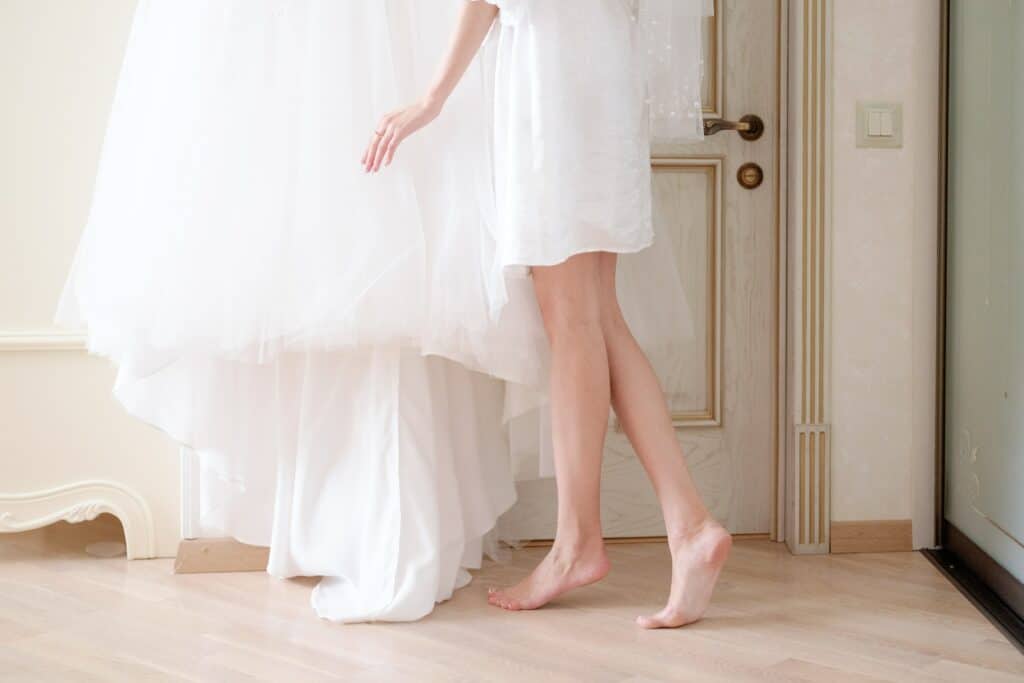 Etiquette for weddings
How should guests be dressed? What are the Italian wedding traditions that speak of wedding clothes?
The Italian etiquette for weddings also speaks of the clothing for guests who must absolutely avoid black because it is a color associated with funerals and white because it is the color of the bride and she must be the only one to wear it and therefore to be at the center of the attention.
However, this tradition for guests is now obsolete, in fact often you can also see in Italy guests dressed in black especially in evening ceremonies.
Wedding tradition in Italy: customs and ceremony
An important part of every Italian wedding is the lunch or dinner that lasts a very long time and which includes many different dishes including appetizers, first courses, second courses, desserts and wines. It is a great party that has a very long duration between eating, dancing, and making toasts.
Wedding rings are also a typical custom of marriage in Italy and derives from ancient Egypt.
They are worn on the left ring finger, the finger where the vein of feeling passes directly connected to the heart.
The names of the spouses and the wedding date are engraved on the faith. Italian marriage traditions say that the witnesses of the spouses must buy the wedding rings and jealously keep them until the day of the wedding, however, it will be the little page children who will bring them to the altar in the Church.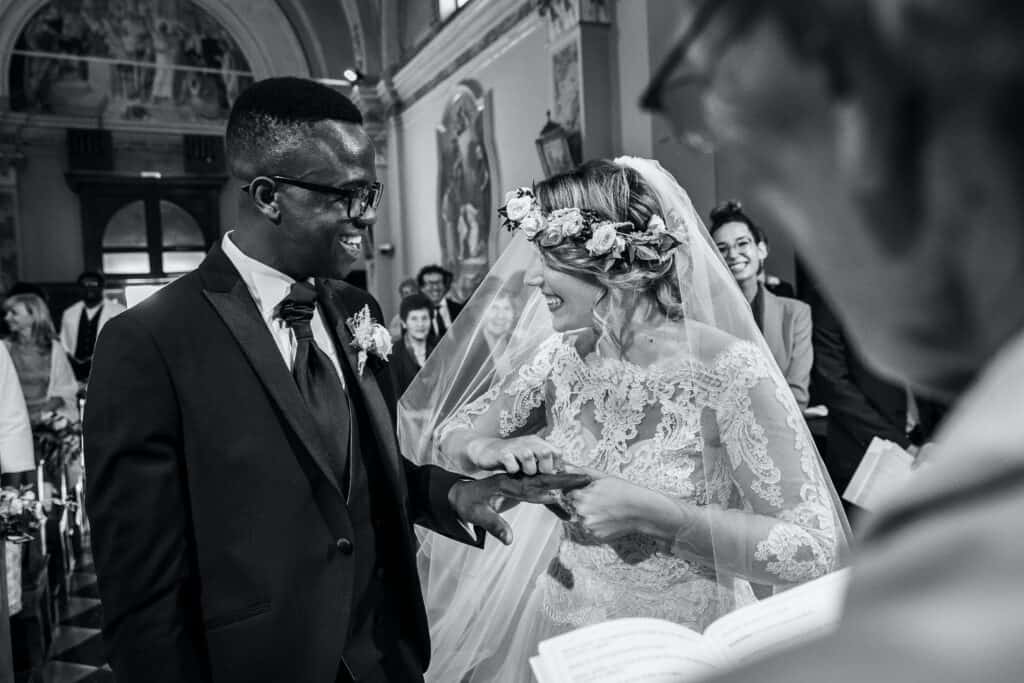 The groom's tie usually never arrives home intact. In fact, according to the Italian traditions of weddings, the groom gives a piece of tie to each guest as a sign of good luck for the future in exchange for a symbolic cash gift.
Same goes for the bride's garter that the groom tears from the bride's leg and then exhibits on his head.
An interesting Italian tradition is that the bride's parents must provide her with the wedding linen and the necessary clothes, as well as sheets, towels, tablecloths so that the groom does not have to buy anything for at least one year. This thing is called a dowry and in ancient times it was a real negotiation between families to agree on what the bride was worth.
If you desire a wedding in Italy you could be inspired by the many magical characteristics of the traditional Italian wedding, an incredible union of history, folklore, stories from the past and the desire to make the wedding day in Italy unique.
And if you want a truly perfect wedding without having to think about anything,
then the best idea is to rely on the suggestions of  a professional wedding planner for Italy.
Italian wedding food: Italian wedding soup or not?
Many international couples planning a destination wedding are choosing our country, not only for the scenery and charming wedding venues, but also for the DELICIOUS food and wine experience in Italy.
In fact, attending a wedding banquet in Italy means having the chance to eat delicious and authentic Italian plates, chosen by the bride and groom, according to their personal taste, the season, and the region where the Italian wedding will take place.

Typically, an Italian wedding banquet includes 4 served meals,
and a traditional Italian menu for wedding is composed of:
"aperitivo", a standing welcome cocktail that lasts approx one hour. During this time waiters will serve canapes, finger food and small bites on trays. Alternatively, a table buffet could be arranged to display the food selection;
"antipasti", starter selection includes a wide variety of local typical food that could be either served at the table, or for a more scenographic preparation, food corners and live food preparation could be organized for a certain wow effect:
old cuts, matured local cheese selection and Parmesan, seafood, freshly made mozzarella, pizza, bruschetta and focaccia;
"primo piatto", first course, a carbs-based choice that normally includes a choice of traditional pasta, filled pasta (ravioli/tortellini), risotto or gnocchi. Even though many people think Italian Wedding soup is a traditional Italian wedding food, that's not true! This is just a wrong translation from the Neapolitan recipe of "minestra maritata", literally translated as "marriage soup", which is nothing more than a vegetable soup;
"secondo piatto", main course made with protein-based ingredients like fresh fish or noble meat cut (beef and pork filet)
served with a side dish of vegetables.  Chicken, rabbit and duck are not very popular at an Italian wedding;
"sorbetto", a fresh sorbet to help digestion and clean the mouth before the sweets.

Italian wedding tradition: Italian wedding cake and Confetti
What cannot be missed at an Italian wedding is the Italian wedding cake and the traditional "confettata"!
Traditional Italian wedding cakes, for instance, used to be quite simple, one-layer white cake, made of white or cocoa sponge cake filled with Chantilly cream, chocolate, or lemon filling and covered with whipped cream. However, as multi-tiered impressive cake are gaining popularity worldwide, it is now possible to order a beautiful Italian wedding cake decorated with flowers, either real or made in sugar paste.
Another very old tradition is to give a gift to every guest attending the ceremony. This present is called "bomboniera" in Italian, and the name derives from "bon bon", a French word that means sugar.
In fact, the meaning originates from the ancient custom of giving sugared almonds, called in Italian "confetti".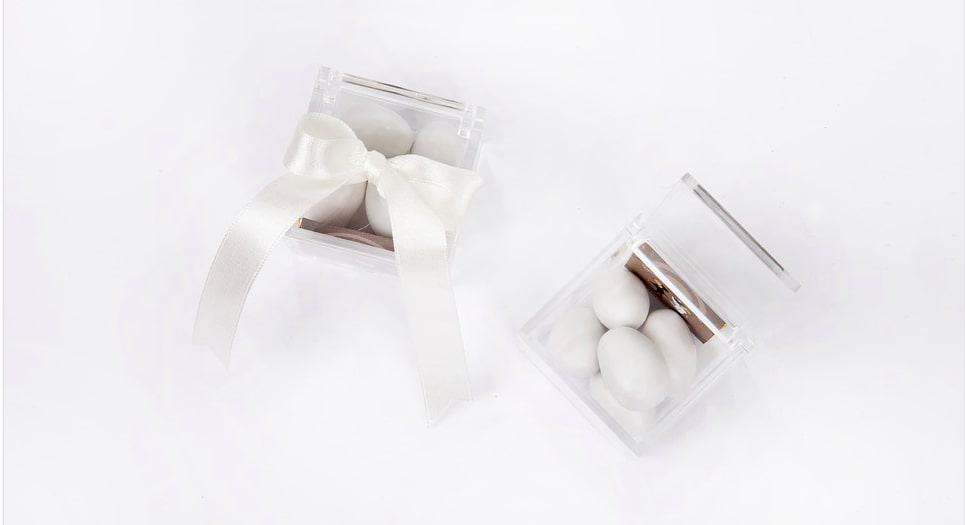 Today the sugared almonds are made with many different ingredients, with fillings of almonds, hazelnuts, chocolate, pistachios and much more and they are presented to guests inside glass vases of different sizes.
The tradition of wedding favors acquires importance with Vittorio Emanuele and Elena of Montenegro.
One very important thing to remember: confetti are handled to the guests to thank you for their presence together with a wedding favor the gifts must be the same for everyone and as every Italian bride knows, the most beautiful wedding favors are made of crystal, porcelain, and Limoges.
Today small size of  local artisanal products, such as limoncello, olive oil, balsamic vinegar, honey,
are appreciated wedding favors for destination wedding in Italy.
The wedding traditions in Italy are very detailed and also speak of the number of confetti present in the favor which must be absolutely odd. Furthermore, the confetti cannot be shared among several people, the confetti represent the indivisible union of man and woman in marriage. The minimum number of confetti is five, a number that symbolizes the qualities necessary to carry on the marriage forever: health, happiness, health, fertility and faith.
During the wedding reception, the brides deliver the sugared almonds directly to the guests with a silver spoon.
Nowadays, it is customary to set up a table at the entrance with the famous "confettata", bowls with different types of confetti and everything you need to take and store them.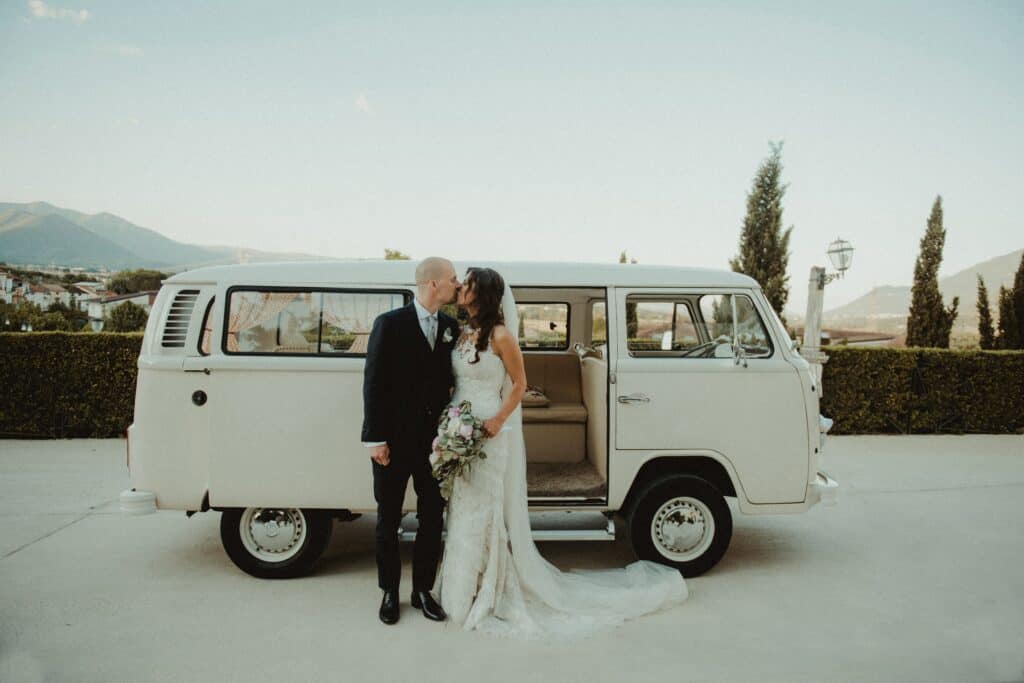 Wedding planner Italy
And they lived happily ever after: your perfect destination wedding in Italy is waiting for you!
Couples who come to Italy without consulting a local Italianplnner might have a hard time contacting
Italian speaking vendors, researching the best wedding vnue, navigating Italian wedding customs,
and dealing with the headache of Italy's procedures and  legal system.
That's why our team of experienced destination wedding planners in Italy is here for you.
Let The Italian Planners take care of you by taking all the stress off your hands,
so you can simply enjoy the beautiful celebration of love.
Have any questions about the best Italian wedding venues?
Don't you know if a modern Italian wedding or typical Italian weddingare best for you?
Or maybe you're ready to start planning your destination wedding Italy?
Simply click here to receive your free consultation from our team of wedding planners Italy, and
Let's get planning!