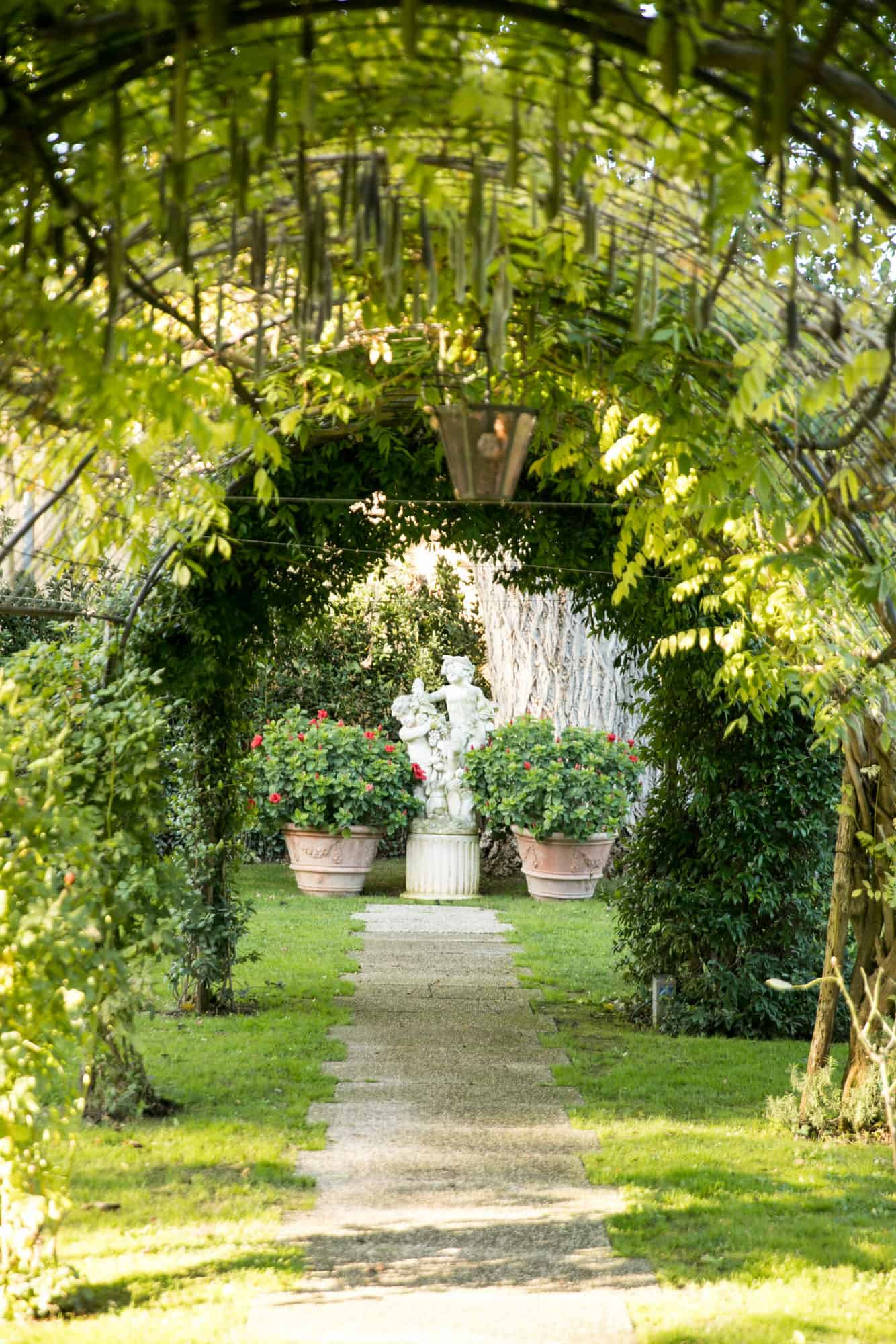 15 Feb

Countryside Top 3 – Amazing Destination Wedding in Italy for 2023
If you are looking for a destination wedding in Italy that is far from the crowds, the Italian countryside is famous for its vineyard-covered rolling hills, fine wine, and gorgeous weather. With so much warmth and beauty, our countryside seems to bring out the affection and love that we all associate with Italian families.
If you are planning a wedding in Italy or looking for a small destination wedding in Italy, our team of destination wedding planners in Italy highly recommends that you explore our top best destinations and venues in the Italian countryside.
Are you looking to explore even more? Be sure to check out our top City, Lake, and Seaside destinations as well!
The #1 Best Countryside Destination Wedding in Italy: Tuscany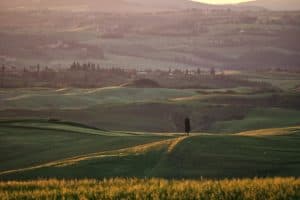 Italy's Tuscany region is packed full of culture, vast landscapes, delicious food, and not to mention, iconic wine.
The Italian region of Tuscany is enchanting to the soul with its pleasant climate, intimate villages, and soft rolling hills that seem to endlessly wrap around the Tuscany countryside. Picture you and your loved ones, surrounded by Tuscany's vineyards, enjoying a perfect bottle of bold red wine all while being kissed by the warm glow of the Tuscany sun.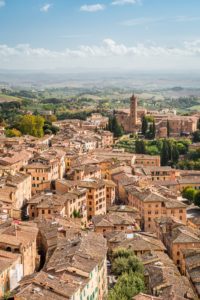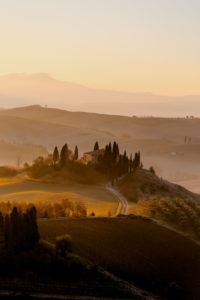 Many couples are looking to host their destination wedding in Italy's vineyards! If you're looking to host a fairytale-like celebration of eating at a long table in the middle of a vineyard, enjoying local cheese, mouthwatering Italian cuisine while being illuminated by stringed bulb lights, then you will be delighted with a celebration held in Tuscany. No matter the time of year, you will be rewarded with a lovely and heartwarming wedding in Tuscany.
Venue Spotlight: Borgo Finocchieto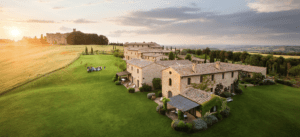 Considered one of the most enchanted and beautiful places in all of Tuscany, the Borgo Finocchio is a gorgeous complex of vintage Italian villas complete with majestic gardens, scenic terraces, relaxing spas, and uninterrupted views of Tuscany's rolling hillside. Borgo essentially is a small historical village that is comprised of different buildings, all of which are managed by the same owner.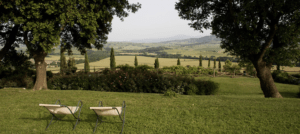 Today, this venue is owned by the former American ambassador to Italy John Phillips, and he has crafted a sense of luxury combined with a Renaissance appreciation throughout the entire property. You and your guests will have the opportunity to enjoy the venues, many services, all while being pampered under the charm of the Tuscany sun.

The #2 Best Countryside Destination Wedding in Italy:
 Veneto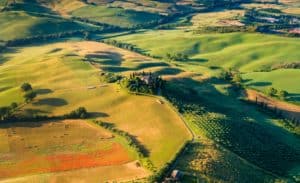 Veneto is found in the North-East of Italy and offers a stunning variety of dynamic landforms and scenery. From dramatic mountains, gorgeous lakes, gentle sloping hills, and historic cities, this region will offer you and your guests a wide selection of unforgettable experiences. Not to mention the jaw-dropping mountain and lake-filled backdrops. If your inner wine connoisseur is looking to be expressed, you're in luck.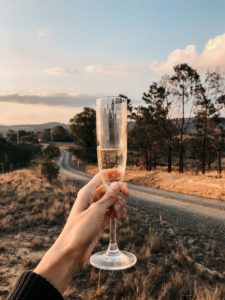 In Veneto, you'll find the "off the beaten path" viticulture zones of Valpolicella and Valdobbiadene. Valpolicella is well known for its bold red Amarone that is unique only to the region. And if a red isn't really your style then the town of Valdobbiadene, known as the land of "bubbly" and Prosecco, will surely impress.
Venue Spotlight: Locanda Rosa Rosae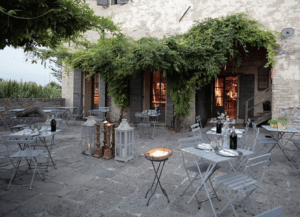 The Locanda Rosa Rosae is a timeless venue that has carefully cultivated a fusion of extravagant luxury and an old Italian countryside setting. Here, delicate vines crawl up century-old stone brick walls, all of which is illuminated by a seductive candlelight setting.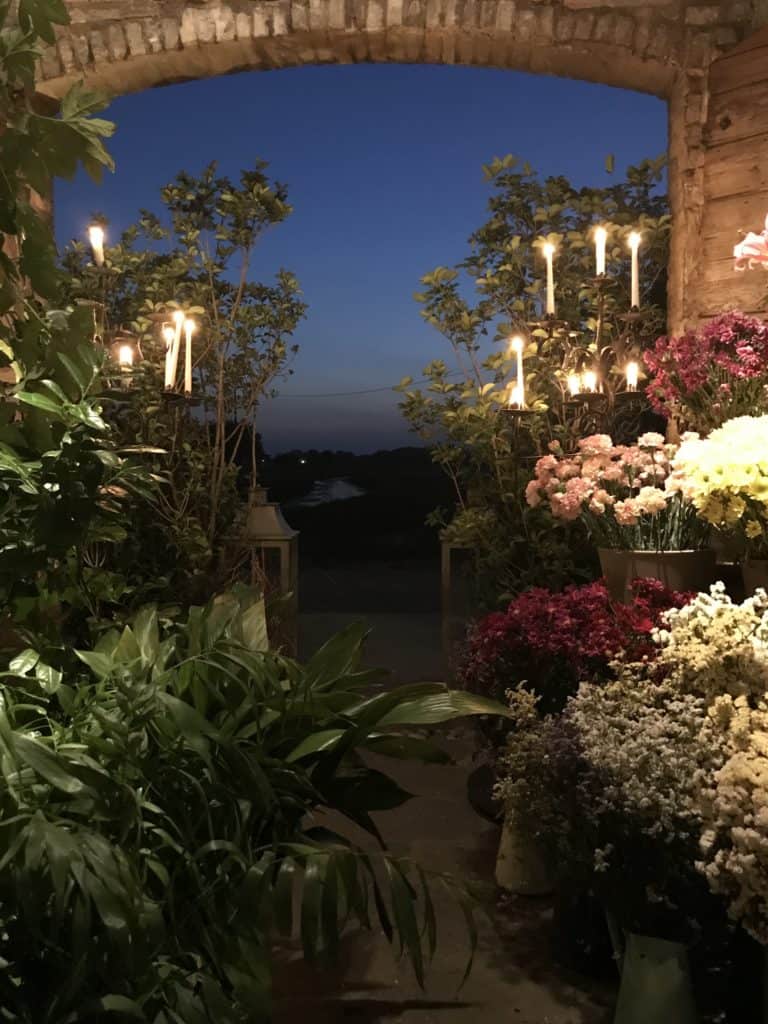 Once outside, you'll be amazed by the endless rows of vineyards that stretch across the landscape as far as the eye can see. Oh, and that glass of wine you'll be holding in your hand? The grapes were handpicked and fermented right here in Veneto.
You and your guests will be transported back in time by hosting your destination wedding in Italy here. Transported back to a wholesome, romantic, and family-focused time. For those of you looking for a classic, intimate, or small Italian wedding, a wedding at the Locanda Rosa Rosae is a must.
The #3 Best Countryside Destination Wedding in Italy
 Franciacorta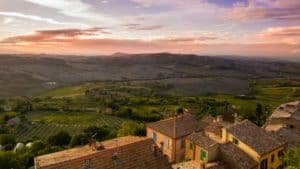 The Italian wine region of Franciacorta looks like an elegantly knitted quilt with its patchwork of multi-colored trees, stonewall castles, and vibrant vineyards that all come together to create a beautiful landscape. With a seemingly endless variety of vineyards wrapping around the valley, many couples choose to have their Italian vineyard themed wedding here.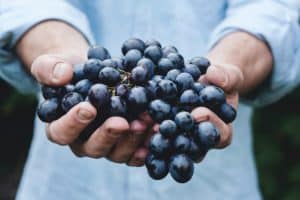 Part of what makes this wine region so unique for a destination wedding in Italy is that during the ice ages, retreating glaciers pulled back the top layer of earth, leaving behind a mineral-rich soil that now creates the world-renowned "Franciacorta Fizz" wine. That's right, this region specializes in champagne, unique to most wine regions throughout the world. So, pour a glass of Italian champagne that was handcrafted in the surrounding vineyards, and make a toast to your future life with a once in a lifetime celebration in Franciacorta.
Venue Spotlight: L'Albereta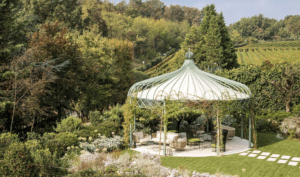 Found nestled amongst Franciacorta's gentle rolling hills and vineyards, you'll find a venue that promises an unforgettable experience, L'Albereta. This wedding is cherished amongst couples who have hosted their Italian destination wedding here because the venue takes the art of hospitality to a level that offers pure bliss and sublime pleasures.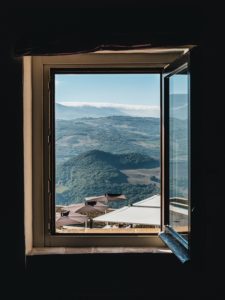 With an incredible oasis inspired spa, on-site restaurants offering the best in local cuisine, and splendid courtyards to roam freely in, this venue will take you to your own slice of heaven.
Ready to get planning? Inquire by clicking here and receive your free consultation from one of our luxury destination wedding planners in Italy.