LUXURY SERVICES IN ITALY FOR A 5 STARS STAY
Nothing beats the comfort of personalized services, fully tailored to your every need. If privacy, concierge services, and excellence are your priorities, then you can count on us to deliver.
With our luxury services, your stay in Italy will be completely stress-free.
When visiting a country so rich in culture and abundant with events, it can be overwhelming to coordinate all of the pieces together on your own. Leave it to us to provide you with only the finest Italy has to offer, and 24/7 support. Discover a side of the 'Bel Paese' that no tourist has experienced before, access only the best-of-the-best that Italy has to offer, enjoy the comfort of a luxury villa, relax at the poolside of a gorgeous Mediterranean-styled private villa, fly on a private jet to your next destination, or embark on a luxury yacht to sail around the Mediterranean.
LUXURY VILLAS IN ITALY FOR ANY TASTE

With over 10 years of experience in selecting the best villas combined with outstanding service and local knowledge, our team is able to provide a unique, hand-selected private villa in Italy meant just for you and your needs.
We offer a wide range of Villas:
Top Luxury 5-Star Villas, Golf and Tennis Villas, Beach Villas, Traditional Villas, Pet Friendly, and Family Friendly Villas. 
Imagine, your private villa overlooking the Mediterranean, a luxury chalet in the Alps, a countryside estate immersed in nature…
Let us know where you would like to go, or what your dream Italian experience is and we will work our magic.
WELLNESS AND YOGA RETREATS IN ITALY
Whether you are a seasoned yogi, or you are someone looking for a break from a stressful period, or you are just simply looking for some relaxation in a serene setting, we can arrange your stay in the best holistic and heal-focused wellness retreats in Italy.
Fill your days in Italy with meditation, yoga, spa treatments, and pure bliss. Imagine venturing into a nearby village filled with culture ad history as you indulge in local gourmet food after a day of pure serenity at the spa. What better what to give yourself that much needed "me time" after the stresses of 2020?
Let our team know what surroundings make you feel most at ease, and we will find the perfect retreat for you. Do you love meditating to the sound of the ocean gently kissing the shore, or maybe the quiet ambiance of the countryside makes you feel at peace. Whatever your style, we will find the perfect retreat that best suits your needs.
Take care of yourself, reconnect with nature, regain balance, and feel rejuvenated.
PRIVATE JETS AND LUXURY YACHTS CHARTER IN ITALY
In a period where we highly value social distancing, booking a private jet is now the most efficient way to travel to Italy. A private jet will help you save time while providing the greatest benefit of taking off at your convenience from your favorite airport to your final destination.
Booking a private jet in Italy will open you up to a world of luxury, as it will give you access to luxury destinations that would otherwise be completely unavailable to you. Flying a private jet in Italy will take you to hidden gems kept secret from post tourists, as well as the tried a true historical Italian cities everyone loves.

If you are a sea lover, you may consider chartering a luxury yacht to sail the Med during your Summer holidays. Book one of our motor or sailing yacht in Italy and explore some of the most enchanting destinations Italy has to offer. Toast a glass of champagne to the sunset on the Amalfi Coast, and wake up to a warm sunrise in Sicily.
Whichever one of our luxury services suits your fancy, we are here to make it happen!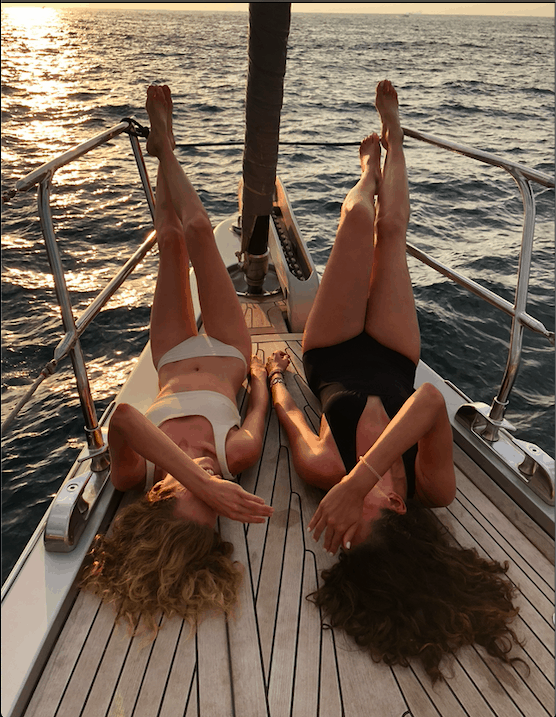 For any questions, or for a free consultation about our luxury services, be sure to contact us here.