Amalfi Coast of Italy: our top list for a dreamy vacation
Stunning panoramas, tiny colorful houses overlooking the sea, colorful villages perched in front of crystal-clear waters: this is what it means to take a tour of the Italian Amalfi Coast.
This exclusive destination strikes everyone with its fiery sunset, the scent of pine, myrtle, vervain and the entire vegetation of Campania region's coast.
Amalfi Coast's panorama is a combination between the local historical soul and its art treasures, architectural remains, food and wine's tradition to discover and its beautiful waters.
For all these reasons, Amalfi Coast is the ideal destination for a weekend with your significant one, a family vacation or simply to get some relax and leave all your worries behind.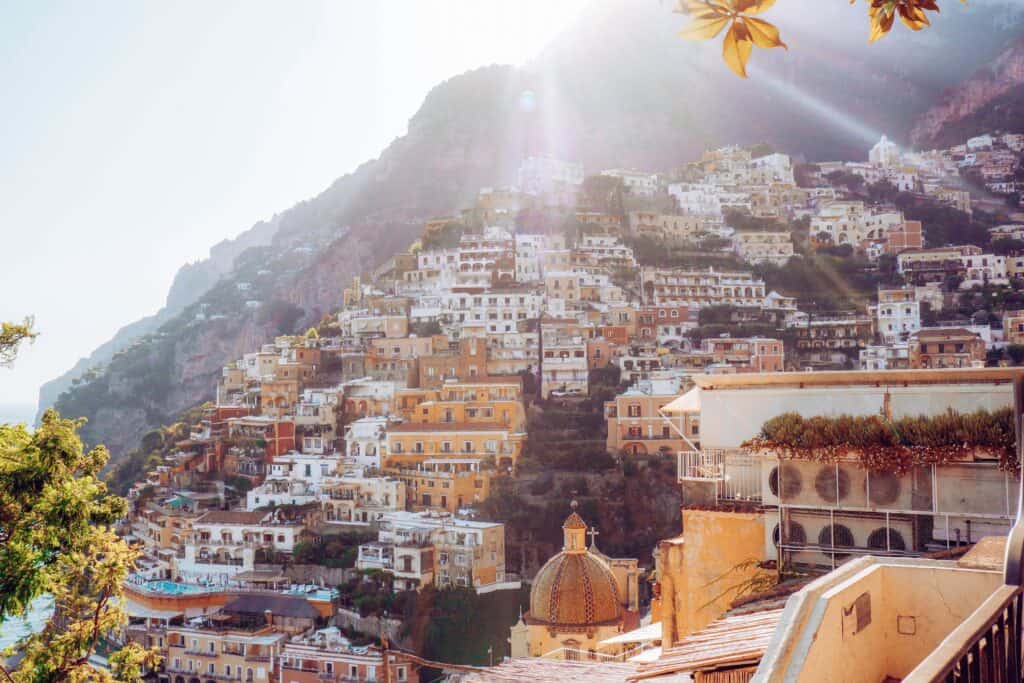 Amalfi Coast tour
There are many different places to visit during your Amalfi Coast tour and each one of them will steal a piece of your heart.
The focal point of this area consists of all the picturesque and eye-catching villages: Cetara, Conca dei Marini, Maiori, Amalfi Coast's pearl Positano, Ravello, Vietri sul Mare and so on. The result is a beautiful watercolors painting that needs to be admired once in a lifetime.
Between all the different spots worth to be visited, these are our 5 things to do during your perfect Amalfi Coast tour.
1.  
Villa Cimbrone
Right on a cape, Villa Cimbrone has a breathtaking view over the Mediterranean and Ravello's coast. The villa was built in the XI century, but its historical palace and the actual gardens were added during the restoration made by Lord Grimthorpe in the XX century.
Villa Cimbrone is an exclusive location for weddings and banquets, and is home to a fabulous five-star hotel perfect for your honeymoons or glamour tour in the Amalfi Coast.
Villa Cimbrone's gardens can be visited by everyone, so we suggest you to go to the famous viewpoint called "Infinite's Terrace" to take pictures between the marble busts during the warmer seasons.
2.  
Villa Rufolo and its gardens
Villa Rufolo is the symbol of Ravello village's economical and noble power during the Middle Ages.
This is a noble palace with a royal and majestic atmosphere that combines the elegance of the Arabian architecture with precious byzantine decorations in a new language that perfectly fits with Amalfi's culture and urban planning.
Legend tells that the Italian writer Boccaccio was one of Rufolo family's famous guests and wrote about the villa and the garden's elegance.
Today everyone can visit Villa Rufolo's spaces, gardens, art exhibitions and monuments, which also make this place the perfect location for a marriage proposal, exclusive private events and festivals. 
3.  
Amalfi's Cathedral
The impressive building of Amalfi's Cathedral takes everyone's breath away because of its architectural style: a mixture of baroque's majesty, Gothic details and rococo finishes derived from many renovations during different centuries.
The big staircase, made by 57 steps, brings the visitor to the monumental complex with the Church of the Crucifix and the most recent cathedral.
The colorful and opulent facade of Amalfi' Cathedral is in a neo-Moorish style and it's a piece of rare beauty.
By opening the bronze door, a gift by the city of Constantinople, you'll enter the building and admire the polychrome marbles and the elegant and precious ornaments.
Before getting inside the church, you can visit the Paradise' Courtyard, built in the XIII century. Six chapels painted with frescoes and dedicated to some noble families lean out on this courtyard, where you can walk between palms and columns.
4.  
Emerald's Grotto
The Emerald's grotto is in Conca dei Marini. It's a beautiful karst cave 24 meters tall that was found in 1932 by a fisherman, Luigi Buonocore.
The Emerald's grotto is like a slice of heaven with green shades, where the water creates magical light effects thanks to the sun that filters through it.
Stalactites, stalagmites and a series of natural columns make the visitors live a different kind of experience.
Reaching the Emerald's grotto is easy and everybody can get there by boat too.
5.  
Villa Romana in Positano
Positano's Villa Romana is one of the prestigious and luxurious houses in the Positano area of Amalfi Coast.

It is considered an elegant paradise where to relax since the Romans, who thought that this area was a heaven on earth and a perfect destination when in need for an escape from the city. Villa Romana was an exclusive safe house for emperors, senators and all the Roman aristocracy that spent its holidays here between the sea, the hills and the hot springs.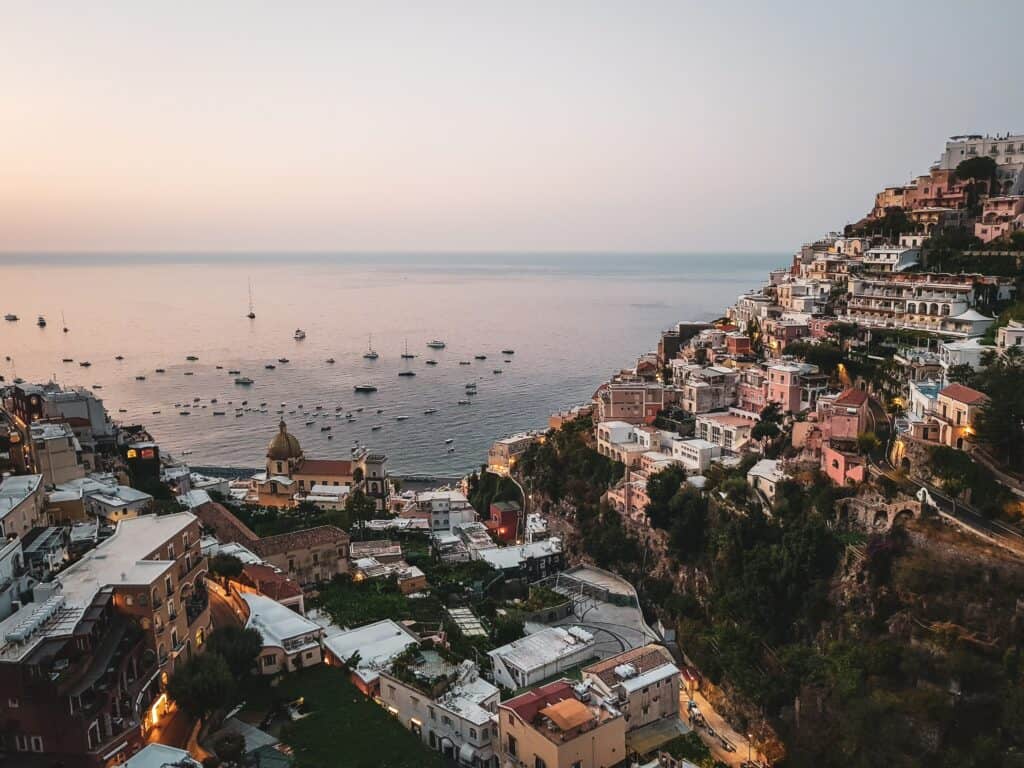 Where to stay and eat while in the Amalfi Coast
After this tour of the Amalfi Coast, it is clearly understandable why this area was nominated part of the UNESCO heritage. In fact, Amalfi Coast is well known for its natural beauty and its panoramas, but also for its many luxury hotels and elegant events.

If you're curious to know what to do during your Amalfi Coast tour, here you have our personal suggestions:

Amalfi Coast luxury hotels
Positano, Amalfi, Ravello and the prestigious Capri island are the go-to when thinking about the Amalfi Coast, but we want to remind you that all this area is rich in places to visit, such as Pompeo and Ercolano, Sorrento and Naples.
First of all, it's important to choose the itinerary of your personal tour in Amalfi Coast. In fact, if you prefer to exclusively explore the coast, we suggest you to stay in Amalfi and Positano, two picturesque towns in front of the Italian sea and full of things to do, neat restaurants where to eat and cafes for your breakfast and artisanal shops.
Another interesting possibility is to stay in Sorrento or in Praiano, with its beautiful Gavitella beach.
Monastery Santa Rosa Hotel is a fascinating resort and spa inside a Dominican monastery of the XVII century placed on the top of Conca dei Marini bay. This is a pearl of rare beauty that represents the historical and traditional heritage of both Italian luxury and hospitality.
Here you can enjoy a superb lunch or dinner in the 1-star Michelin restaurant "Il Refettorio" where the menu, created by the chef Christoph Bob, is based on traditional dishes revisited and modernized with the use of first quality ingredients.

NH Collection Grand Hotel Convento di Amalfi is a 5-star luxury hotel inside a XIII century building which was a monastery first.
This is an architectural marvel and a perfect view point for its position on the top of the 80 meters high coast. Just five minutes walking distance from Amalfi's harbor, Grand Hotel Convento has elegant and contemporary furniture with unique details and a breathtaking view: the perfect location for any kind of celebration or weddings and honeymoons. Inside of it, you will find two restaurants: "Dei Cappuccini", with chef Claudio Lanuto's gourmet menu and the elegant terrace from which you'll enjoy the belvedere, and "La Locanda", still chic but less formal, with genuine ingredients.
Belmond Hotel Caruso is a heavenly oasis between sea and sky. 300 meters from the sea, Belmond controls the coast with its Mediterranean lemon and olive trees. It is located inside an ancient palace from the XI century, but with all the comforts of the modern age.
This hotel's room and common areas are decorated with original frescoes, historical pictures and antique furniture. At "Belvedere restaurant", guests can live a unique experience made of true Italian flavors, the elegance of its interiors and a breathtaking panorama topped with some fresh fish from the Mediterranean sea, which is the main focus of the menu here.
Hotel Santa Caterina in Amalfi is an ancient liberty villa surrounded by bougainvillea gardens, a private beach and the high-quality Italian hotel industry. Just a few steps from Amalfi's historical center, you can spend some time at the private beach or enjoy the cuisine of Santa Caterina's restaurants with their elegant Mediterranean atmosphere and all the luxurious marvels that can be found on a tour of the Amalfi Coast.

Villa Tre Ville is a fancy location inside Franco Zeffirelli's former villa, very close to Emerald Grottoes.
Its luxurious rooms and elegant suites are a contemporary fusion of glamour furniture and classical elements.
Guests of Tre Ville's restaurant can enjoy the stunning view over the Mediterranean waters while tasting the local tradition's flavors of the menu, which is special and always focused on impressing everyone with traditional dishes.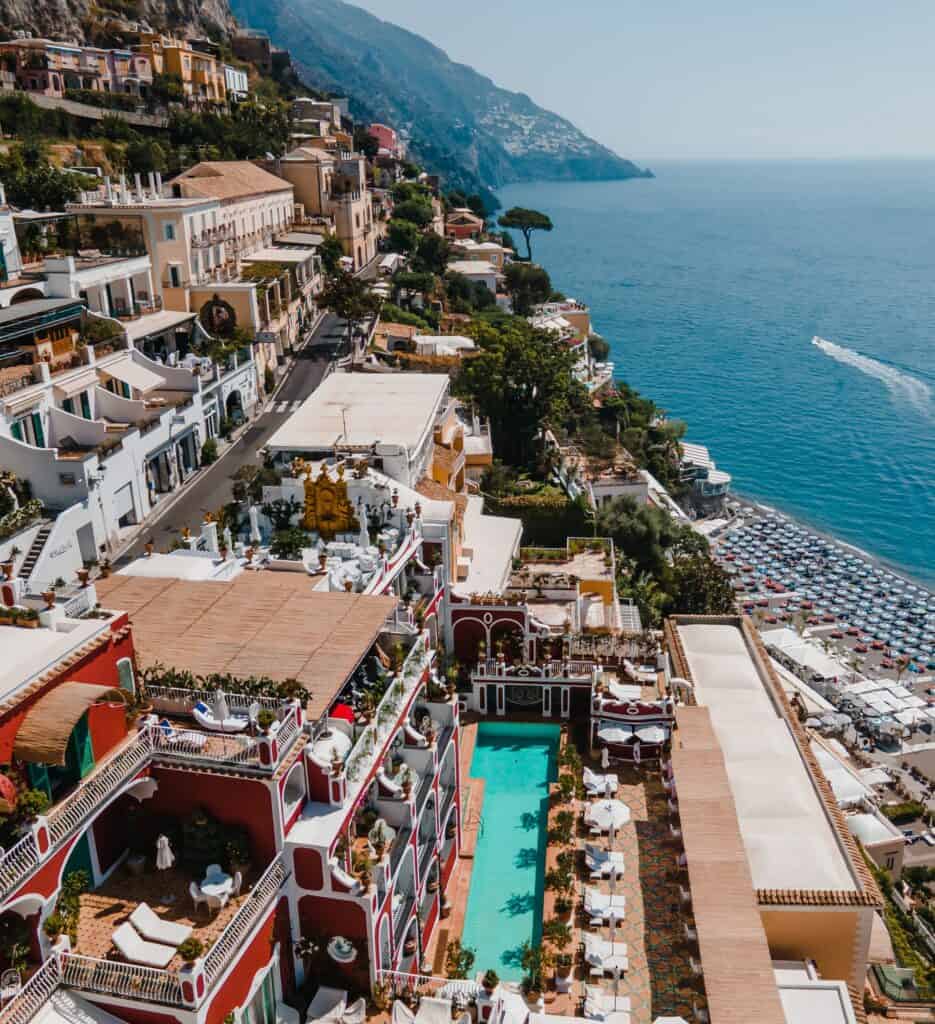 Amalfi Coast beast beaches
Amalfi Coast beaches are among the most beautiful in Italy and they can be considered small treasure chest made of natural beauty, hidden shores and glamour sandbanks.
In Positano, Arienzo beach is the most famous and a majestic treasure, with its crystal clear waters between two rocky spurs.
The sand is a mixture of gravel and small pebbles of soft shades. This is a perfect place not only for adults, but for children too because of the facilities and the amenities.
Furore beach is in Furore fjord on the Amalfi Coast, which is a natural harbor accessible by boat only and with a unique panorama that presents a rocky arc and the river Schiato's inlet between the rocks.
Duoglio beach, between Amalfi and Vietri Sul Mare, is like an Impressionist painting. Visitors can get there by getting down on a 400 steps staircase, after which they will be rewarded with the clearest waters of this area.
Many get at Duoglio beach by boat with private yacht or touristic boats.
Santa Croce beach is accessible by boat only and you can get there with a private ferry from Pennello pier in Amalfi. At Santa Croce beach you will find the ancient Santa Croce chapel inside a sea grotto. The water is very clear and the sun shines until afternoon because of the beach position.
Conca del Sogno is a private beach in front of Galli's Islands and surrounded by Mediterranean nature, but with all the luxurious comforts of a top quality experience full of peace and privacy.
One Fire Beach (Gravitella) Fornillo offers exclusive experiences with its blue sea, glamour aperitivi and intimate atmospheres.
Find out more about The Italian Planners and enjoy the experience of a unique private event!
If you're planning a trip, a party, a wedding or an exclusive tour of the Amalfi Coast contact The Italian Planners and we'll reach out to you within 24 hours: hello@italianplanners.com